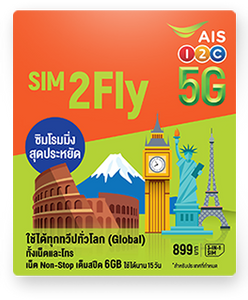 SPECIFICATIONS:
●  15 Days Unlimited Data in 125 Countries
(Afghanistan, Åland Islands, Albania, Argentina, Armenia, Australia, Austria, Azerbaijan, Bahrain, Bangladesh, Belarus,Belgium, Bhutan, Bolivia, Bosnia and Herzegovina, Brazil,Brunei, Bulgaria, Cambodia, Canada, Chad, Chile, China (including Tibet), Colombia, Congo (Democratic Republic of), Congo Republic, Costa Rica, Croatia, Czech Republic, Cyrus, Denmark, Dominican, Dubai, Ecuador, Egypt, El Salvador, England, Estonia, Faroe Islands, Fiji, Finland, France, Gabon, Georgia, Germany, Ghana, Gibraltar, Greece, Greenland, Guam, Guatemala, Guernsey, Gybraltar, Hawaii, Honduras, Hong Kong, Hungary, Iceland, India, Indonesia, London, Iran, Ireland, Isle of Man, Israel, Italy, Japan, Jordan, Kazakhstan, Kenya, Kuwait, Kyrgyzstan, Laos, Latvia, Liechtenstein, Lithuania, Luxembourg, Macau, Macedonia, Madagascar Republic, Malawi, Malaysia, Maldives, Malta, Mauritius, Mexico, Moldova, Monaco, Mongolia, Montenegro, Morocco, Nauru, Nauru, Nepal, Netherlands, New Zealand, Nicaragua, Nigeria, North Ireland, Northern Cyprus, Norway, Oman, Pakistan, Panama, Papua New Guinea, Paraguay, Peru, Philippines, Poland, Portugal, Puerto Rico, Qatar, Reunion, Romania, Russia, San Marino, Saudi Arabia, Scotland, Senegal, Serbia, Seychelles, Singapore, Slovak Republic, Slovenia, Solomon Islands, South Africa, South Korea, Spain, Sri Lanka, Svalbard and Jan Mayen, Swaziland, Sweden, Switzerland, Taiwan, Tajikistan, Tanzania, Thailand, Tibet, Tonga, Tunisia, Turkey, Uganda, Ukraine, United Arab Emirates, United Kingdom, United State of America, United States Virgin Islands, Uruguay, Uzbekistan, Vanuatu, Vatican City, Vietnam, Wales, Western Samoa)
(For India - Not available in Diskit, Gulmarg, Jammu, Kargil, Kashmir, Katra, Leh , Plan Bandipora and Srinagar)
●  Upgraded to 6GB of high speed data for 15 days and throttling low speed of 128kbps after 6GB 
(Once your data usage reaches 6GB "Fair Usage level", the upload/download speed would be reduced and restricted but not below 128kbps and tethering/hotspot services would not be available)
●  Can access all social apps in China.  No vpn needed.
●  Data services only.  No calls and sms.
●  3-in-1 sim size - nano, micro and standard size
●  Supports mobile hotspot/tethering only up to 6GB data
●  Device Requirement: OPENLINE 4G LTE SMARTPHONE ONLY
(not compatible with devices purchased from telecom providers)
(not compatible with pocket wifi devices/routers) 
●  No registration required
●  User guide included  
●  Service Provider:  AIS
●  Sim Expiry:  
●  Top-up/recharge service applicable